Product Detail
Product Tags
| | |
| --- | --- |
|   Products |   ORP sensor |
|   Model no. |   SUP-ORP6040 |
|   Range |   -1000~+1000 mV |
|   Practical response time |   < 1 min |
|   Installation thread |    3/4NPT Pipe Thread |
|   Temperature |   0-60℃ for general cables |
|   Pressure |   1 ~ 6 Bar |
|   Connection |   Low-noise cable |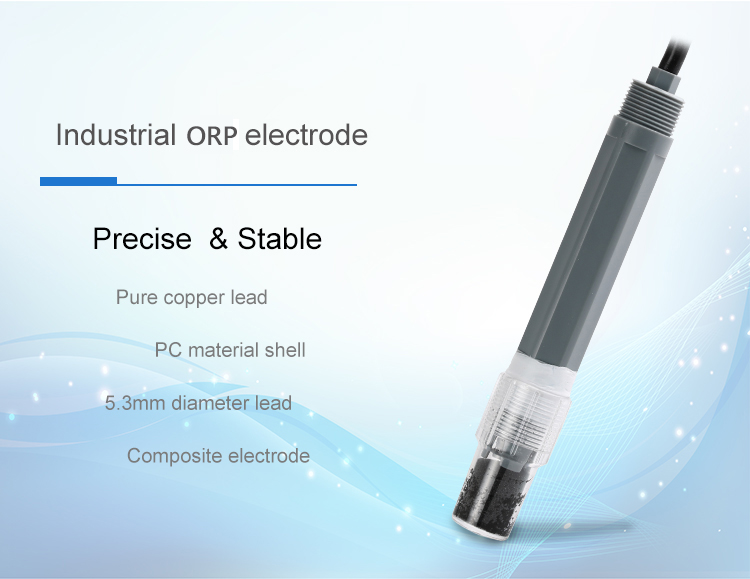 1. International advanced solid dielectric and large-area Teflon liquid contact are adopted for convenient maintenance.
2. Long distance reference diffusion path can greatly prolong the service life of electrode in harsh environment.
3. PPS / PC shell and 3 / 4NPT pipe threads are adopted for convenient installation and saving installation cost.
4. The electrode adopts high-quality low-noise cable to make the signal output length more than 40m without interference.
5. High precision, fast response and good repeatability.
6. Silver ion Ag / AgCl reference electrode.
| | |
| --- | --- |
|   Products |   ORP sensor |
|   Model no. |   SUP-ORP6040 |
|   Range |   -1000~+1000 mV |
|   Practical response time |   < 1 min |
|   Installation thread |    3/4NPT Pipe Thread |
|   Temperature |   0-60℃ for general cables |
|   Pressure |   1 ~ 6 Bar |
|   Connection |   Low-noise cable |
---
Previous:
Buy Guided Radar Type Level Transmitter Factories – SUP-P260 Submersible level meter – Sinomeasure
---